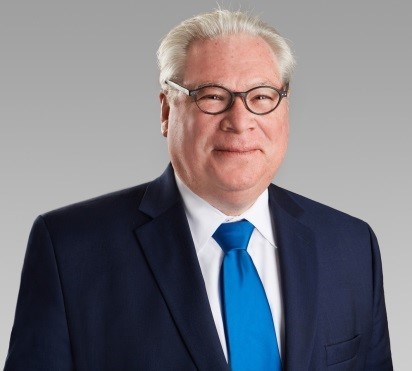 AIA Ohio Government Affairs Update
By Luther Liggett
The Ohio House of Representatives filled standing committees with membership and has begun introducing legislation.
The Ohio House elected Representative Jason Stephens as the new Speaker of the House, on an historical bipartisan vote of only 22 Republicans and all 32 Democrats. The House further elected veteran Scott Oelslager (R, Canton) as Speaker Pro Tempore, with 14 Republicans voting against him.
Speaker Stephens began serving in the House by appointment in 2019, and will not be term-limited until 2026. He lives on a farm in Kitt's Hill outside of Ironton on the Ohio River. His district includes Gallia, Jackson, and Lawrence Counties. By profession, Stephens is a licensed insurance agent, and previously served as Lawrence County Auditor and Commissioner.
Eliminating Competitive Bids.  Senate Bill 23 would allow any Ohio political subdivision to avoid competitive bidding for construction merely by joining with another subdivision that participates in a "joint purchasing program" operated by a trade association.  Sponsored by Senator George Lang (R, West Chester), the bill follows prior session Senate Bill 260, giving the rationale in Sponsor Testimony that this would "allow for the efficient, expedited, and professional process of contract administration."
Construction Bonds at Risk.  Former State Representative Mike Curtin (D, Grandview) warns that a Republican House initiative to raise Constitutional amendment passage requirements to 60% could end Ohio's issuance of state construction bond issues.  Historical infrastructure, housing, and the Third Frontier programs would not have passed with that super majority requirement.
Last session, Republicans introduced House Joint Resolution 6 with the stated intent to make it more difficult for voters to amend the Ohio Constitution. Historically, two-thirds of bond issues since 1980 passed under the proposed 60% threshold.  These initiatives typically fund capital improvements and construction.
The previous House Republican sponsor again has submitted the legislation for the new session, which also would require a signature threshold from all 88 counties, giving any one county an effective veto of any bond funding.
Sunset Review.  The Architects Board and Landscape Architects Board received notice that the legislature will review these licenses this spring, to determine whether the Boards should be terminated as an unnecessary obstacle to employment.  The Ohio General Assembly is reviewing all licensure boards on a 5-year cycle, generally renewing all. Of particular risk is the possibility of combining the Architects' and Landscape Architects' Boards, given their unified staffing. AIA Ohio will be supporting the Ohio Architects Board in their review.
Senate Bill 9, Administrative Rule Reduction (enacted into law).  We are encouraged by the AIA Ohio working group on reviewing the Ohio Basic Building Codes for adoption of the uniform codes by the Board of Building Standards without reduction.
The Governor this week embraced the idea of reducing administrative laws. This new statute is a philosophical enactment regardless of the practical impact on Ohio law: "SB 9 aims to restore to a healthy level the number of regulations in Ohio. *** [T]he accumulation of new laws and regulations overtime slow economic growth and employment opportunities.  It is like sludge in the economic engine."
All agencies must reduce administrative rules by a third over the next three years.
Each State Agency must reduce "regulatory restrictions" by 30% by June 30, 2025 (10% annually). See R.C. 121.95, "rules having one or more regulatory restrictions that require or prohibit an action *** Rules that include the words "shall," "must," "require," "shall not," "may not," and "prohibit" shall be considered to contain regulatory restrictions."
Agency cannot adopt additional regulatory restrictions that "would cancel out the reduction" or exceed the Statewide Cap on regulatory restrictions. R.C. 121.953.
Extends current prohibition against an agency adopting any new regulatory restriction unless simultaneously removing two or more existing restrictions, R.C. 121.95(F).
Rules Excepted: Internal Management; Incorporated by Reference; Personal Confidential Information Access; not reviewable by Joint Committee on Agency Rule Revie (JCARR).
Agency may show cause to JCARR why the required reduction should be lessened.
Penalties: JCARR may recommend rule invalidation if agency fails to justify its refusal.  R.C. 106.031.