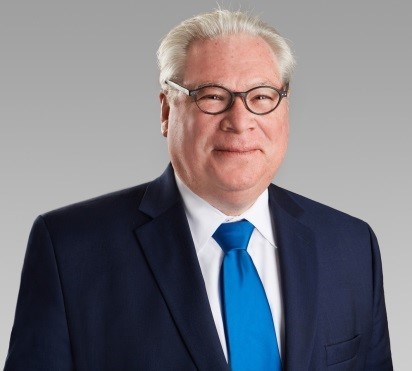 AIA Ohio Government Affairs Update
By Luther Liggett
The Ohio General Assembly begins the new two-year session with continued Republican majorities in both the House and Senate. House Speaker Bob Cupp (R, Lima) and Senate President Matt Huffman (R, Lima) will lead the legislature.
Committees. As of this writing, House Democrats have yet to name members to Committees, with some hearings already begun. Legislators are re-introducing bills from last session which passed one or both chambers, but did not get a final vote and must begin anew. In the two-year session of January 2019 through December 2020, legislators introduced 1,194 bills, and passed 114, less than 10%. Part of this low record, but not entirely, is due to shortened meeting schedules from the pandemic.
Budgets. In this first quarter, the General Assembly will focus on passing an Operating Budget starting July 1, 2021 through the next two fiscal years. The State ends this current fiscal year with an estimated deficit of $1.5 to over $2 billion of a $47 billion budget, which the State must fund before spending more. Thus, the next budget likely will require significant cuts given the economic lag in tax revenues.
Luckily, the State found enough money to pass a Capital Budget, spending $2.1 billion for the fiscal years ending June, 2022. See accompanying Fact Sheet showing the funding allocation by Project Category.
Payment Assurance Legislation (PAL). As with other legislation, Senate Bill 136, the Payment Assurance Legislation for Architects, Landscape Architects, Engineers, and Surveyors, ended with no Committee vote to send it to the Senate Floor and then the House for consideration by end of year 2020.
Senators Jay Hottinger (R, Newark) and Vernon Sykes (D, Akron) jointly sponsored the legislation again, reintroduced as Senate Bill 49. We gained five co-sponsors: Senator Cecil Thomas (D, Cincinnati), Senator Hearcel Craig (D, Columbus), Senator Michael Rulli (R, Salem), Senator Kenny Yuko (D, Richmond Hts., Minority Leader), and Senator Bill Blessing (R, Cincinnati), the only licensed Engineer in the General Assembly. Next, the bill will be assigned to a Committee for hearings. Senator Hottinger serves as President Pro Tem, and Senator Sykes serves as ranking Democrat on the Senate Finance Committee. No opposition appeared during three hearings last session.
Interior Design Registration Legislation. Previously, Representative George Lang (R, West Chester), now a State Senator, introduced House Bill 402 to create an optional Certificate for Interior Designers. Unlike prior versions, this legislation proposed an exception to the Architect's Seal Law for blueprints submitted to obtain a Building Permit. The bill defined "interior design" and "construction projects" to include certification of designs involving the commercial building and fire codes, for which interior designers are not trained nor tested.
Unlike prior bills, we successfully received opposition from the Ohio Building Officials Association, the Ohio Fire Chiefs Association, and the Ohio Mayor's Alliance. We hope that the national association will look to other states in 2021. But we are prepared in Ohio if reintroduced.
Statute of Limitations Legislation. Reintroduced after passing both Senate and House last session, Senate Bill 13 would shorten the Statute of Limitations during which to bring a breach of contract claim from 8 years to 6 years. Assigned to the Senate Judiciary Committee, SB 13 is scheduled for a second hearing and "Possible Vote" on February 2, 2021, a fast track given the requirement of three hearings in each chamber.
Supreme Court. The Ohio Supreme Court is considering an appeal from the Medina Court of Appeals which ruled that a county's consideration of Architect hiring under R.C. 153.65 et seq., Qualifications-Based Selection, must follow Ohio "Sunshine Law" requirements in an open meeting. The county sought to select an architect behind closed doors for a courthouse renovation.