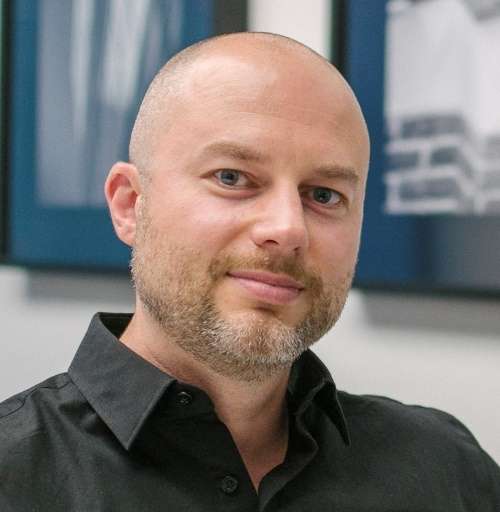 President's Message
After a two-year hiatus due to the pandemic, the AIA Conference on Architecture returned as an in-person event last month, bringing together thousands of architects to network and celebrate the impact of design. While the conference took place in Chicago, Ohio's AIA members had plenty of opportunities to showcase the talent of our state during the course of the multi-day event.
We were thrilled to celebrate Ohio's elevated Fellows for 2022, at the College of Fellows Investiture Ceremony. The event took place at the Chicago Auditorium Theatre, a National Historic Landmark designed by Adler and Sullivan that is recognized internationally for its perfect acoustics, innovative architecture, and stunning design. Of the 88 architects elevated to Fellow this year, five of them were from the state of Ohio. Considering only three (much larger) states had more, this is a remarkable achievement and testament to the exceptional work and contributions that architects in our state are making to society. AIA Ohio held a reception to celebrate and honor our new Fellows, Robert Busch and Douglas Gallow of Cincinnati, Steven Kordalski and Jodi van der Wiel of Cleveland, and Yanitza Brongers-Marrero of Columbus.
In addition, we were able to celebrate the achievements of two of Ohio's exceptional young architects, Eric Pros of Cleveland and Jennifer Rittler of Columbus. They were two of only twenty-three receiving the 2022 AIA Young Architects Award, which honors individuals who have demonstrated exceptional leadership and made significant contributions to the architecture profession early in their careers.
The Honors and Awards Celebration also provided opportunities to appropriately celebrate winners from the previous two years. We were delighted to celebrate Moody Nolan, the 2021 recipient of the AIA Architecture Firm of the Year Award, the highest honor conferred to practices.
We congratulate our AIA Ohio members on the well-deserved recognition of their achievements and look forward to the continued acknowledgment of excellence this year, with the AIA Ohio Design Awards in Cleveland on September 23 and the AIA Ohio Member Honor Awards in Columbus on November 3.
Aaron Hill, AIA
AIA Ohio President, 2022