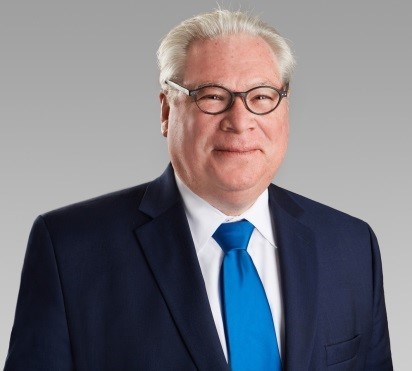 AIA Ohio Government Affairs Update
By Luther Liggett
The Ohio General Assembly recessed for the summer, returning to their districts to campaign for re-election in November. Senate and House candidates will be nominated at a second primary held Tuesday, August 2, 2022.
Construction Funding. By Constitutional requirement, the General Assembly passed House Bill 687, with $3.51 billion in capital appropriations for state vertical construction. Effective June 14, 2022, $2.28 billion (two-thirds) is financed as new debt, based on positive tax revenues, resulting in less funding for State operating expenses in future fiscal years.
In substantive amendments, the legislation doubles the project size to $3 million that an agency may locally administer a project without using the Ohio Facilities Construction Commission. R.C. 123.211, 1501.011.
For design professionals, the legislation exempts any project of $25,000.00 or less from the requirements of Qualifications Based Selection, R.C. 153.65 et seq. Prior law was conditional.
Agencies may use in-house architects or engineers for design services without reporting such use to the OFCC, R.C. 153.692. The law does not require any malpractice insurance for such employee.
Hazardous Liquid Pipeline Notice. House Bill 430 passed into law effective September 24, 2022, to require specific design notice from the pipeline operator and public facility owner of the "actual location" of the pipeline for any new improvement. R.C. 3781.27. For any new public improvement, the pipeline operator and public authority must provide notice of the location of such pipeline if located within 660 feet of the public facility.
Design Professionals representing public authorities or private developers may be exposed to liability, given difficulties locating the exact vertical and horizontal position of underground utilities, as the notice language is strict:
"(b) The location and description of any right-of-way associated with the pipeline as well as pipeline location information, such as providing documents reflecting the actual location of the pipeline, marking facilities on design drawings, and providing maps;
(c) Contact information for the primary contact person for the project area."
Sponsored by State Representative Jon Cross (R, Kenton), the legislative intent is to create a better informational dialogue between developers, pipeline operators, local officials and public authorities. A public authority is immune from liability for errors if relying on the information provided by the developer. R.C. 3781.27(G).
Out-of-State Architects Automatic Ohio License. On June 1, 2022, the Ohio Senate unanimously passed Senate Bill 131 to license out-of-state professionals. Sponsored by Senators Kristina Roegner (R, Hudson) and Robert McColley (R, Napoleon), the bill is touted as a job creation initiative by eliminating obstacles to employment.
Separately, House Bill 203 (Rep. Jena Powell, R, Arcanum) passed the House by a split party-line vote of 56-33 to enact the same concept.
If either bill passes the other chamber, out-of-state licensed design professionals and contractors may obtain an Ohio license automatically, but without reciprocally granting the out-of-state license to an Ohio resident. Current law provides for equal reciprocity already.
Remaining for each bill is three committee hearings, with only three days scheduled in each of November and December.
Indemnification Provisions. Senate Bill 56 would require public agency design professional contracts to equate indemnification to insurability, declaring over-broad indemnification to be void as a matter of public policy. AIA-Ohio has expressed its support.
The bill has no opposition, but was hijacked for unrelated amendments. As a result, the bill languishes in a "conference committee" since April 5, 2022, to work out changes behind closed doors. Hopefully, the General Assembly will pass a final version in the last six session days after the November election.