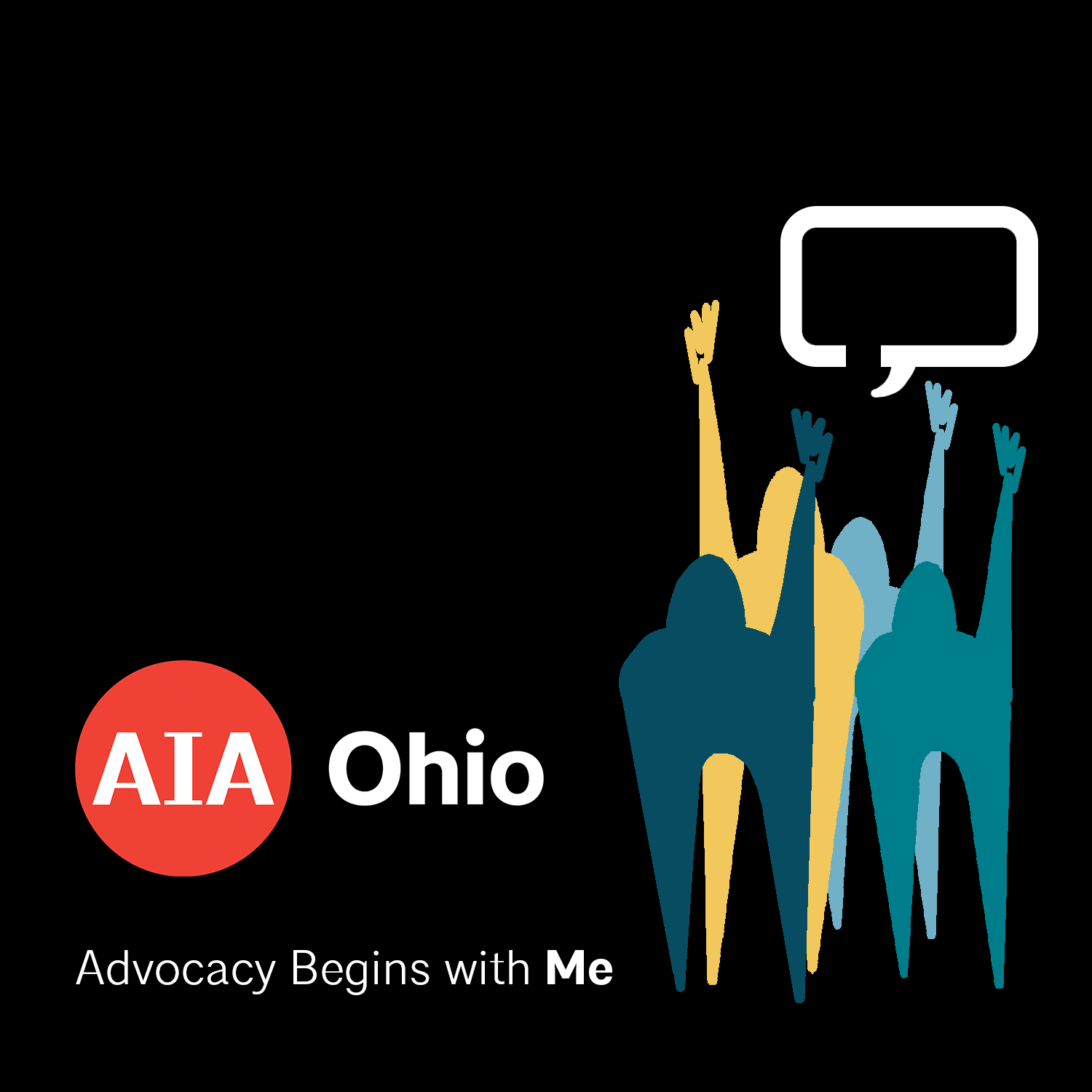 AIA Ohio Completes Advocacy Series
Bruce Sekanick, Co-chair, AIA Ohio Advocacy Planning Committee
The AIA Ohio Advocacy Program Planning Committee completed the last of its planned six-part series on July 21st. The final program, titled "Stories of Advocate Architects," focused on the successful efforts of four (4) architects who contributed to, or were the catalyst for change in the profession or their community. The panelists included:
Elizabeth Corbin Murphy, FAIA, for her efforts in obtaining Good Samaritan coverage for Ohio's Design Professionals
Craig Stough, AIA, covering his 25 years as Mayor of Sylvania, Ohio
Mike Schuster, FAIA, for his efforts to relocate the Cincinnati Reds Great American Ballpark
Chris Toddy, AIA, for bringing to AIA Ohio the Payment Assurance Legislation
The AIA Ohio Advocacy Program was developed as a result of the work of the Convention Committee from 2019 and 2020 and the AIA Ohio Strategic Planning Committee whose work of 2020 and 2021 created programming as a means of an alternate delivery, during the pandemic, to the traditional convention.
The advocacy program was developed to reflect the strategic importance of advocacy to the organization. As a key strategic goal, advocacy is intended to be an ongoing concern of AIA Ohio. The objectives of the programming were focused on the following general concepts:
Provide a greater number of opportunities for members to be engaged in advocacy at any level, both inside and outside of the AIA.
Demonstrate that the definition of advocacy is broad, and it includes government, community and professional activism.
Provide members with the opportunity to participate in government advocacy at the state level through the virtual day at the statehouse.
Provide members and the components a better understanding of what is needed to develop an advocacy program.
Provide examples or case studies of how others have successfully engaged in advocacy.
The six-part series was free to members and included all AIA Ohio developed content, including the following programs:
AIA Ohio Grassroots: A Virtual Day at the Statehouse – February 24, 2021
Ohio Government 101 – March 17, 2021
Finding Your Voice – April 21, 2021
Advocacy and You – May 19, 2021
Implementing a Successful Advocacy Plan – June 30, 2021
Stories of Advocate Architects – July 21, 2021
The programs have been added to the AIA Ohio website under 2021 Programs in the About AIA Ohio tab.
In addition to the above programs, AIA Ohio was selected to present the planning process and programs to members of the AIA State and Local Government Network at the 2021 SLGN Architects in Action conference in July. Karen Planet, AIA, Kate Brunswick, Hon. AIA, and Bruce Sekanick, FAIA presented the planning process, which started in November 2020, to AIA members nationwide who participate in AIA advocacy. Committee member Matt Toddy was unable to participate in the June SLGN program.
The time spent by the planning committee members was significant but important for AIA Ohio to elevate advocacy within the state, and we hope to see these efforts continue next year.