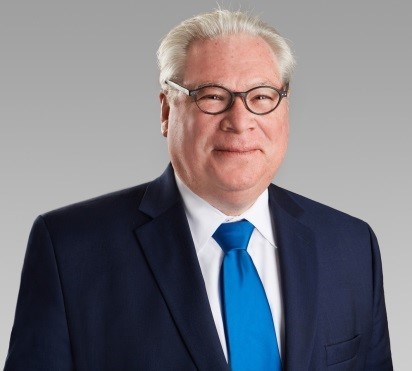 AIA Ohio Government Affairs Update
By Luther Liggett
Budget Bills.  The Ohio General Assembly's priority today is adopting a biennial Operating Budget, July 1, 2023 through June 30, 2025, as mandated by the Ohio Constitution.  Of concern is its "Christmas Tree" nature, where parties add all sorts of laws which might not pass on their own, known as unconstitutional "log rolling".  The House is scheduled to vote on the Budget Bill next week.  Already passed is the separate Transportation Budget of $2.5 billion for more than 1,000 projects to start in 2023.
Construction Bonds at Risk.  Senate Joint Resolution 2, sponsored by Senators Robert McColley (R, Napoleon) and Theresa Gavarone (R, Bowling Green) would put on the ballot an Ohio Constitutional amendment to increase the vote to at least 60% to approve any future amendment. With the Senate passing the initiative, companion bill House Joint Resolution 1 (Representative Brian Stewart, R, Asheville) was passed in the new House Constitutional Resolutions Committee, the only bill assigned there.  It awaits the House Speaker's decision to hold a House floor vote, if enough votes are there.
Historical infrastructure, housing, and the Third Frontier programs would not have passed with that super majority requirement. The legislation as passed the Senate also includes an August election to get ahead of a likely November ballot initiative that would expand abortion access in Ohio.  When House Speaker Jason Stephens suggested opposition to an August vote, the House Chair signed a petition to bring the bill to the House Floor without Committee hearings.  Speaker Stephens responded by stripping the Chair of his position.
Affordable Housing.  House Bill 3 would allow $500 million in tax credits allocated Ohio Housing Finance Agency for low-income housing.  The bill also authorizes a business tax credit that piggybacks an existing federal income tax credit for the construction or rehabilitation of affordable rental housing. Like the federal low-income housing tax credit (LIHTC), the credit authorized by the bill is claimed in equal amounts over a ten-year credit period that begins no sooner than the year in which the project is placed in service.  Being heard in the House Economic and Workforce Development Committee, AIA testified in favor, and expects the legislation to pass into law.
Building Code Coordination.  House Bill 65 and Senate Bill 67 would exclude an outdoor patio from calculating building load.  More significantly, the sponsors would require drafting of cooperation guidelines between local building officials and fire officials, based on an anecdotal experience at wineries using an agricultural exemption for wedding receptions.  
Eliminating Competitive Bids.  Senate Bill 23 would allow any Ohio political subdivision to avoid competitive bidding for construction merely by joining with another subdivision that participates in a "joint purchasing program" operated by a trade association.  Sponsored by Senator George Lang (R, West Chester), the bill follows prior session Senate Bill 260, giving the rationale in Sponsor Testimony that this would "allow for the efficient, expedited, and professional process of contract administration."  The Associated General Contractors have testified in opposition, with additional opposition from the Mechanical Contractors Association of Ohio and the National Electrical Contractors Association, Ohio/Michigan Chapter.
Sunset Review.  The Architects Board and Landscape Architects Board received notice that the legislature will review these licenses this spring, to determine whether the Boards should be terminated as an unnecessary obstacle to employment.  The Ohio General Assembly is reviewing all licensure boards on a 6-year cycle, generally renewing all.  Of particular risk is the possibility of combining the Architects' and Landscape Architects' Boards, given their unified staffing.  We await Committee assignments.
Expedited Building Appeals.  Senate Bill 41 passed the Ohio Senate unanimously, to provide for expedited hearings before the state or local Boards of Building Appeals, to provide variances to the Building Code.  The sponsor Senator Kristina Roegner (R, Hudson) testified that the regular process can take months and delay construction.  The bill now moves for consideration in the House.