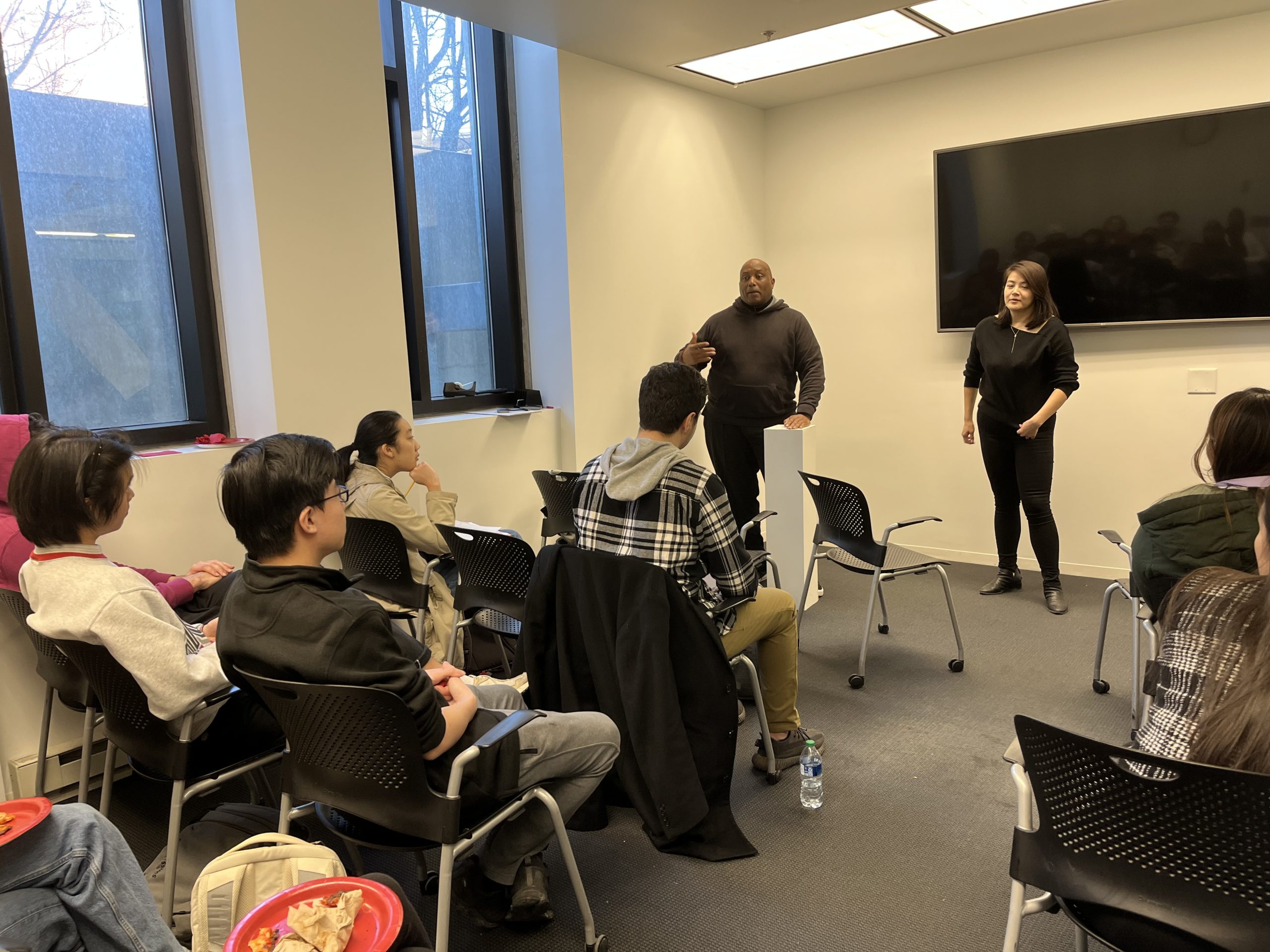 AIA Columbus has been finding new opportunities to engage with students at the Knowlton School at Ohio State.
In February, Megan Klingelhofer, AIA, and Quentin Elliott visited the Knowlton School to meet with architecture students. After Megan and Quentin shared their backgrounds, the floor was open for students to ask questions. Discussion topics included how to prepare a portfolio for job interviews, lessons learned throughout their careers, and how small, medium, and large firms operate differently. 
AIA Columbus members later attended mock interviews hosted by AIAS to help students in their internship and job searches.
Most recently, AIA Columbus Committee on the Environment (COTE) hosted students at Understory for a happy hour.  The happy hour provided networking opportunities and celebrated students preparing for graduation.  A big topic of discussion throughout the evening was how professionals and AIA Columbus can support students and recent graduates.  Thank you to Latus Studio for sponsoring this event.
Thank you to the AIA Columbus members who helped organize these events including Megan Klingelhofer, AIA, chair of the Emerging Professionals committee, Amy Kaspar, AIA, chair of COTE, and Omar Alvarado-Garcia, AIAS President. AIA Columbus looks forward to continuing this connection with students.