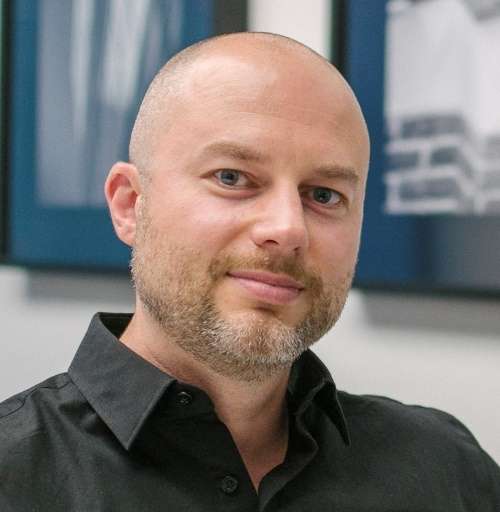 President's Message
AIA Ohio's Mission is to advocate for the profession of architecture, and that has been much of our focus for the first quarter of this year.
Our Government Advocacy workgroup, led by Immediate Past President Karen Planet, has been diligently working to expand AIA Ohio's government advocacy approach. In early February, we hosted an "Advocacy Listening Session" Zoom meeting open to all members of AIA Ohio, to hear what issues were most important to them that would guide our legislative agenda.
On March 29th, members of AIA Ohio took these issues to the Statehouse, holding meetings with ten State Senators and ten House Representatives. The four legislative issues that were most important to our members that we discussed with legislators were:
Affordable Housing Opportunities

With Ohio having less than half the low-income housing available to meet current needs, the ask to legislators was to increase funding and incentives to construct more affordable housing projects in the state.

Expanding Historic Tax Credits

Only about half of all projects submitted annually receive Ohio Historic Tax Credit funding. To help this issue, Senate Bill 255 would temporarily expand Historic Preservation Tax Credits. The ask to legislators was not only to pass SB 225 but to also encourage making the credit expansion permanent.

Sensible Building Codes

Recently passed Senate Bill 9, requires a 30% reduction in State rules, which includes the Ohio Building Code. The ask to legislators was to exempt the Ohio Building Code and Fire Code from this requirement, as we believe it will negatively compromise the health, safety, and welfare of building occupants.

Sustainability and Resilience

With our industry responsible for 39% of all global carbon emissions, the ask to legislators was to adopt updates to the building code that incorporate improved energy efficiency requirements for new buildings.
In addition to the twenty separate meetings held in Columbus, the day concluded with AIA Ohio hosting a well-attended reception for legislators, where we further discussed issues important to ourprofession.
Shortly following our State Legislative Day, a handful of AIA Ohio members participated in an AIA National Legislative Day. Our team met with Senator Sherrod Brown's office, to discuss the following two issues:
Democracy in Design Act

AIA stands firmly against any federal mandate on an architectural design style. The ask to legislators was to support this bipartisan act that would ensure that communities across the country maintain a voice in the design of federal buildings in their areas.

Yes in My Backyard (YIMBY) Act

There are many current local housing and zoning policies across the country that discourage affordable housing development. AIA supports access to housing as a fundamental human right and therefore urged legislators to support initiatives that mitigate barriers to affordable housing.
These legislative issues brought forth by our members were the basis for the development of not only our legislative agenda but also for the new AIA Ohio policy and position statements which are under development now by the Government Advocacy workgroup.
I want to extend a sincere thank you to all the AIA Ohio members who participated in our legislative days, as the power of advocacy for our profession is through the voices of those individuals expressing interest and concern to their legislators.
In addition to the importance of using your voice to advocate for the profession, I would also ask that you please consider contributing to the AIA Ohio PAC. This is an important tool that allows AIA Ohio to strategically support legislators identified as able to further advance our legislative priorities.
Aaron Hill, AIA
AIA Ohio President, 2022