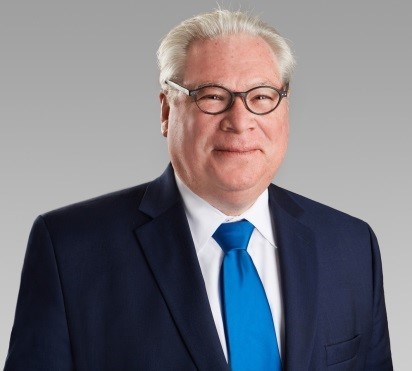 AIA Ohio Government Affairs Update
By Luther Liggett
Campaigning toward the General Election set for Tuesday, November 8, 2022 is in full swing. It is likely that the Republican incumbent officeholders will be re-elected, including Governor Mike DeWine. Democrats might secure the Chief Justice position on the Ohio Supreme Court, as Justice Jennifer Brunner is the former Secretary of State and is competitive against Republican Justice Sharon Kennedy.
The marquis race is for U.S. Senate, in which Youngstown Democrat Congressman Tim Ryan is tied in polls against inexperienced Republican J.D. Vance, who appears to bring a large negative aura among many voters. This is a national race, because a Ryan victory would add a Democrat seat in the U.S. Senate, currently held by Republican Rob Portman of Cincinnati.
Sunset Review.  The Architects Board and Landscape Architects Board received notice that they will be reviewed next spring to determine whether the Boards should remain independent, or be terminated. The Ohio General Assembly is reviewing all licensure boards to determine whether the license is a necessary obstacle to practicing the particular profession. Of particular risk is the possibility of combining the Architects' and Landscape Architects' Boards, given their unified staffing.
AIA Ohio has been invited to assist in answering the Questionnaire, and will talk to Committee members in advance of any hearing.
Out-of-State Architects Automatic Ohio License.  On June 1, 2022, the Ohio Senate unanimously passed Senate Bill 131 to license out-of-state professionals. Sponsored by Senators Kristina Roegner (R, Hudson) and Robert McColley (R, Napoleon), the bill is touted as a job creation initiative by eliminating obstacles to employment.
Separately, House Bill 203 (Rep. Jena Powell, R, Arcanum) passed the House by a split party-line vote of 56-33 to enact the same concept.
If either bill passes the other chamber, out-of-state licensed design professionals and contractors may obtain an Ohio license automatically, but without reciprocally granting the out-of-state license to an Ohio resident. Current law provides for equal reciprocity already.
Required for each bill is three committee hearings, with only four days scheduled in each legislative chamber, one a week starting November 30th. It is possible that time will run out before passage.
Indemnification Provisions.  Senate Bill 56 would require public agency design professional contracts to equate indemnification to insurability, declaring over-broad indemnification to be void as a matter of public policy. AIA-Ohio has expressed its support.
The bill has no opposition, but was hijacked for unrelated amendments. As a result, the bill languishes in a "conference committee" since April 5, 2022, to work out changes behind closed doors. Hopefully, the General Assembly will pass a final version in the last session days after the November election.
Senate Bill 9, Administrative Rule Reduction.  As noted in Sponsor Testimony, this new law is a philosophical enactment regardless of the practical impact on Ohio law: "SB 9 aims to restore to a healthy level the number of regulations in Ohio. *** [T]he accumulation of new laws and regulations overtime slow economic growth and employment opportunities. It is like sludge in the economic engine."
Effective in June, 2022, all agencies must reduce administrative rules by a third over the next three years. Of particular concern is the Ohio Basic Building Code, which is adopted as a uniform body of rules across the nation, with Ohio amendments. AIA Ohio is working to develop an approach to help the Board of Building Standards to meet these requirements:
1. Each State Agency must reduce "regulatory restrictions" by 30% by June 30, 2025 (10% annually). See R.C. 121.95, "rules having one or more regulatory restrictions that require or prohibit an action *** Rules that include the words "shall," "must," "require," "shall not," "may not," and "prohibit" shall be considered to contain regulatory restrictions."
2. Agency cannot adopt additional regulatory restrictions that "would cancel out the reduction" or exceed the Statewide Cap on regulatory restrictions. R.C. 121.953.
3. Extends current prohibition against an agency adopting any new regulatory restriction unless simultaneously removing two or more existing restrictions, R.C. 121.95(F).
4. Rules Excepted: Internal Management; Incorporated by Reference; Personal Confidential Information Access; not reviewable by Joint Committee on Agency Rule Revie (JCARR).
5. Agency may show cause to JCARR why the required reduction should be lessened.
Penalties: JCARR may recommend rule invalidation if agency fails to justify its refusal. R.C. 106.031.
AIA Ohio has a subcommittee of members working with the Ohio Board of Building Standards on this issue.