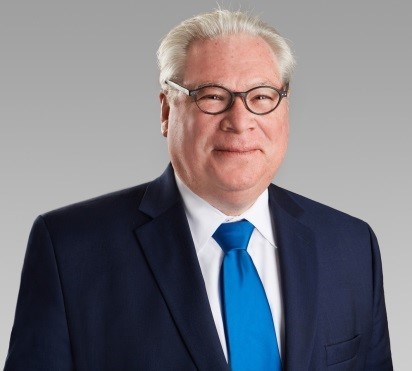 AIA Ohio Government Affairs Update
By Luther Liggett
The Ohio General finished the first four months of the new session, leaving only two months before summer recess.
Limited Liability Legislation. Senate Bill 56 would limit public design contract indemnification clauses to insurability, closing a gap in liability exposure. The bill passed the Senate unanimously, and will receive its second, Proponent testimony on September 28, 2021. With a third hearing for Opponents, hopefully the bill will be voted out for House floor consideration, then the Governor's signature into law.
Building Code Obstacle. The Ohio Senate passed Senate Bill 9 on March 10, 2021, requiring removal of two regulations for every one enacted, thus blocking adoption of updated national model building codes. Introduced by Senator McColley (R, Napoleon) and Senator Roegner (R, Hudson), Senate Bill 9 now is assigned to the House Government Oversight Committee, hearing Sponsor testimony on May 20, 2021. The bill awaits two more hearings before Committee vote.
Highly opposed by state agencies, on February 24th, representatives of the Ohio Building Officials Association and Fire Chiefs testified against the legislation.
As much of Ohio's building and fire codes follow national or international codes for uniformity in materials and enforcement, editing the codes would have an unintended effect. The Ohio Building Officials Association is urging a legislative exception to the Ohio Board of Building Standards.
Cooperative Purchasing. House Bill 275 would allow public consortia to purchase "construction services" including contracts for design professionals without abiding by any statutory process, including Qualifications-Based Selection. The House Commerce and Labor Committee heard Sponsor testimony on May 12, 2021, and awaits Proponent and Opponent Testimony.
AIA Ohio is joined by the American Council of Engineering Companies and the Associated General Contractors in opposing the bill. We await Committee assignment. Due to AIA's opposition, the sponsor has agreed to amend the legislation.
Budgets. Constitutionally, the General Assembly must pass a Capital Appropriation after January 1, 2022 before June 30, 2022 for the next two fiscal years. The Ohio Facilities Construction Commission recently reported activity of $151 million for 90 schools, ending this Fiscal Year through June 30, 2021 totaling $2.2 billion for 69 designs and 179 construction projects. activity of $151 million for 90 schools, with Fiscal Year 2021 through June totaling $2.2 billion for 69 designs and 179 construction projects.
Medina County Common Pleas Court. The Medina Court of Appeals ruled that a county's consideration of Architect hiring under R.C. 153.65 et seq., Qualifications-Based Selection must follow Ohio "Sunshine Law" requirements in an open meeting. The county selected design professionals and construction contractors an architect behind closed doors for a courthouse renovation. The Court of Appeals remanded the case back to the trial court, where the parties are undertaking discovery for further consideration. AIA Ohio is prepared to file an amicus curiae brief in support of QBS.
Other Legislation. Numerous other bills affecting the Construction Industry are pending:
HB 68 Private Contractor Payment (Cross J, Sweeney B)
To require owners of private construction projects to timely pay a contractor.
5/26/2021 – Referred to Committee Senate Workforce and Higher Education
5/19/2021 – Passed By House; Vote 86-11
HB 88 Require License For Commercial Roofing Contractors (Patton T)
To require commercial roofing contractors to have a license.
5/5/2021 – House Commerce and Labor, (First Hearing)
HB 146 Option to Apply Prevailing Wage To Public Projects (Riedel C, Manchester S)
To allow political subdivisions, special districts, and state institutions of higher education to elect to apply the Prevailing Wage Law to public improvement projects.
6/23/2021 – House Commerce and Labor, (Second Hearing)
HB 181 Issue Occupational License For Apprenticeship Program (Powell J)
To require a licensing authority to issue an occupational license to an applicant who completes a registered apprenticeship program and meets other requirements.
6/23/2021 – House Commerce and Labor (Second Hearing)
HB 203 Require Occupational License If Experienced In Other State (Powell J)
To require an occupational licensing authority to issue a license to an applicant who holds a license or has satisfactory work experience in another state.
6/9/2021 – BILL AMENDED, House State and Local Government, (Third Hearing)
HB 247 Revise Plumbing Inspection Law (West T, Kelly B)
To amend the law related to plumbing inspections.
5/26/2021 – Referred to Committee Senate Health
5/19/2021 – PASSED BY HOUSE; Vote 97-0
HB 264 Modify Tax Rule For Employees Of Temporary Worksite (Smith M, Sobecki L)
To amend Section 29 of H.B. 197 of the 133rd General Assembly to modify the municipal income tax withholding rule for employees working at a temporary worksite.
4/22/2021 – Referred to Committee House Ways and Means
HB 275 Expand Political Subdivision Joint Purchasing Authority (Lampton, B) To expand political subdivision joint purchasing authority to expressly include purchases for construction services.
5/12/2021 – House Commerce and Labor (First Hearing)
SB 9 Reduce Regulations (McColley R, Roegner K)
To require certain agencies to reduce the number of regulatory restrictions in their administrative rules.
5/20/2021 – House Government Oversight, (First Hearing)
3/10/2021 – PASSED BY SENATE; Vote 25-8
SB 56 Indemnity-Design Contracts (Blessing III L)
To regulate the use of indemnity provisions in professional design contracts related to public improvements.
6/22/2021 – House Civil Justice, (First Hearing)
5/19/2021 – PASSED BY SENATE; Vote 31-0
SB 64 Regulate Roofing Contractors (Hottinger J, Lang G)
To regulate and require the registration of roofing contractors.
6/9/2021 – SUBSTITUTE BILL ACCEPTED, Senate Government Oversight and Reform, (Second Hearing)
SB 83 Brownfields (Williams S, Rulli M)
To require the Ohio Environmental Protection Agency to conduct a study to determine where brownfield sites are located in this state and to make an appropriation.
6/23/2021 – House Agriculture and Conservation, (Second Hearing)
5/19/2021 – PASSED BY SENATE; Vote 32-0
SB 120 County Utility Supply Contracts (Hackett R)
To exempt county utility supply contracts entered into under a joint purchasing program from the 10-year maximum period for such contracts and to declare an emergency.
3/24/2021 – Referred to Committee House State and Local Government
3/17/2021 – PASSED BY SENATE; Vote 33-0, Emergency Clause 32-1
SB 131 Licensure Reciprocity (Roegner K, McColley R)
To require an occupational licensing authority to issue a license to an applicant who holds a license or has satisfactory work experience in another state.
5/26/2021 – Senate Workforce and Higher Education, (Second Hearing)
SB 142 Construction Contractor Licensing (Schaffer T)
To license residential only construction contractors and to make changes to the law regulating specialty construction contractors.
5/12/2021 – Senate Small Business and Economic Opportunity, (Second Hearing)
SB 175 Labor Agreements-Public Improvement Contracts (Lang G)
To enact the Fair and Open Competition Act regarding project labor agreements in public improvement contracts.
5/5/2021 – Introduced
SB 196 Building Inspections (Roegner K)
To make changes to the law relating to building inspections.
6/16/2021 – Referred to Committee Senate Small Business and Economic Opportunity