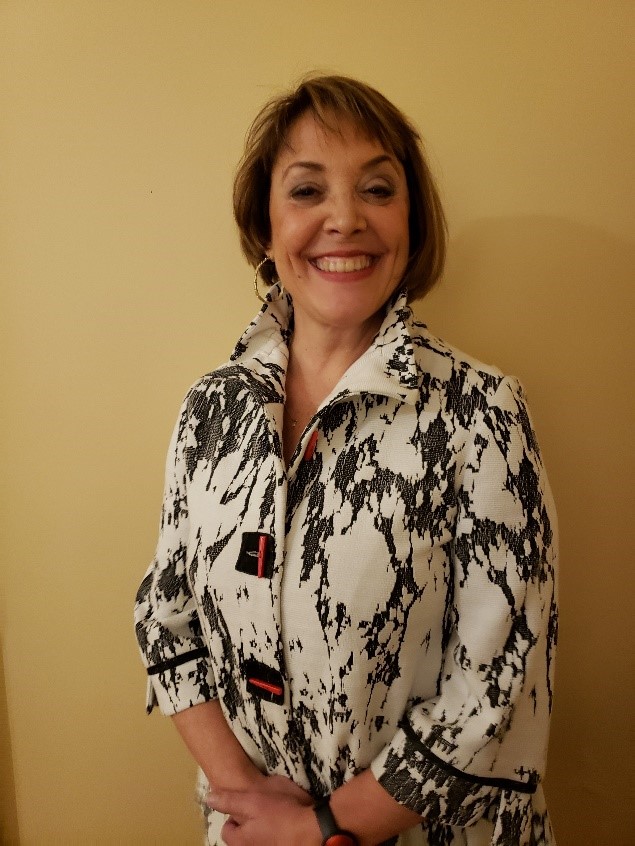 President's Message Fall 2020
The year 2020 has been a very unusual year to say the least. In January, I hosted the AIA Ohio Board of Directors' meeting at the Black Swamp Curling Center in Bowling Green. That was the first and last time that the board met in person for the entire year. In March, the COVID-19 pandemic hit us all, and we are still reeling from its effects. At that point, we went virtual for the rest of the year. This included our state board meetings, local component meetings, our annual design awards and then the annual meeting. We had no state or national convention this year, all due to the pandemic. But we did get things accomplished and had some good news. Bowling Green State University received their accreditation for the National Architectural Accreditation Board (NAAB) in March. We now have five Schools of Architecture within the State of Ohio. In the middle of the year, AIA Eastern Ohio became AIA Youngstown. While we might not have accomplished all of the goals that we set out to this year, we did focus upon the ones that were critical at the moment.
In March, we addressed the pandemic with the COVID-19 Task Force. We were able to coordinate in a quick manner in response to the pandemic. The Task Force worked quickly to put together a list of architects and consultants who work in the healthcare field. This list was shared with state leaders, local health departments and various other agencies across the state.
The Coronavirus pandemic had disrupted standard processes surrounding how we educate students at every level. In June we held the Design for Safe Schools Charrette to get information together and come up with possible solutions to help the state's school districts for startup in the fall. Policy and protocols for how we interfaced with the current educational environment needed to be reshaped, and our local and statewide leaders needed valuable information to influence pressing decisions. We explored ways to keep Ohio's school children safe in the classroom during a pandemic. AIA Ohio was interested in rallying architecture students, emerging professionals, and experienced architects to explore alternative solutions for K-12 and higher education facilities which would help administrators prepare for students returning to in-person classes this fall. We had hoped that policymakers would be able to consider these innovative solutions to influence their plans and justify resource allocations to transform our educational environments and improve school safety.
We are coming to the end of the three-year Strategic Plan that was established in 2018, and are in the process of working on a new Strategic Plan for the upcoming years. A Strategic Plan Task Force was established with our President-elect, Karen Planet, AIA, that has been meeting weekly during the fall in an effort to start to get things in place for 2021 and beyond. This year we held our Design Awards and our Annual Meeting virtually. With all of the unknowns for 2021 and beyond, these are likely to remain in place in some version.
At the Annual Meeting I gave out four Presidential Citations. The first two were awarded to Rick Posey, AIA and Sam Marcum, AIA for their continuous leadership and hard work leading the AIA Ohio COVID-19 Task Force. Under their guidance and leadership, AIA Ohio was able to quickly coordinate a response to the COVID-19 pandemic. This citation recognizes their continued leadership, support and advancement of the architectural profession. The next citation was awarded to Eric Pros, AIA for demonstrating leadership by planning and serving as chair for the AIA Ohio Design for Safe Schools Charrette. Under his direction, AIA Ohio held the charrette where teams explored ways to keep Ohio's school children safe in the classroom during a pandemic. This citation recognizes his continued leadership, support and advancement of the architectural profession and the community at large. The last citation was awarded to Edward Glowacki, AIA for providing support, guidance, understanding and patience during my term on the AIA Ohio Board and as President of AIA Ohio. He has supported me in all of the endeavors that I have carried out.
In conclusion, it has been an honor and privilege to serve AIA Ohio for the past several years and as President during 2020. A special thanks go out to all of the Past President's of AIA Ohio whose footsteps I have followed and walked in. I would also like to thank the current Executive Board: Past President, John Kelleher, AIA; President-elect, Karen Planet, AIA; Secretary, Aaron Hill, AIA; and Treasurer, John Orsini, AIA for their support. In addition, thank you to the Board of Directors, made up of directors and alternates from the seven components, committee chairs, executive directors from the seven components and all who have served on the Board during my tenure. I would also like to give a big thank you to Kate Brunswick, CAE, Hon. AIA, for all of her assistance during this pandemic year. She worked hard to keep the membership updated weekly on activities and programs across the state in the various components. I don't think that we would have survived without her help and the help from Shallie Pittman Granger. And finally, thank you to the entire AIA Ohio membership for the support you gave me and the trust that you put in me to run this organization, and for your patience during this pandemic year.
Stay safe and wear your mask!!!
Mary L. Glowacki, AIA
President, AIA Ohio