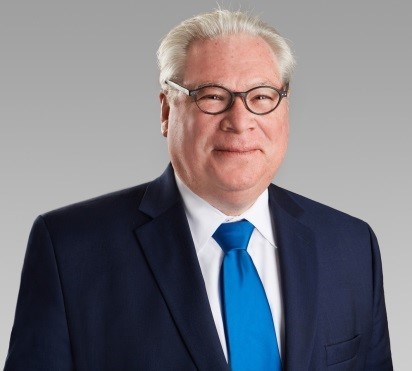 AIA Ohio Government Affairs Update
By Luther Liggett
The Ohio General Assembly will begin anew in January, 2021 with continued Republican majorities in both the House and Senate, as a result of the November 3, 2020 General Election.
Remaining Legislative Schedule
The legislature will meet 5 days in November, and 8 days in December, to consider all remaining legislation. The Ohio General Assembly only passed 54 bills of 1,149 introduced (775 in the House, 374 in the Senate) in the two-year session. On the agenda will be legislation that passed committees and one chamber, awaiting only a floor vote. The General Assembly also may consider the State budget, pandemic emergency legislation, and a repeal (replace?) of House Bill 6, the nuclear plant subsidy for FirstEnergy.
No Capital Appropriation Bill was introduced, leaving no funding for bricks-and-mortar construction from July 2020 through June 2022. The Governor is likely to drain the "Rainy Day Fund" to balance the current operating budget, which is in the hole by $2.4 billion through June, 2021. If the economy has not turned around by that date, next year's operating budget will require significant reduction in State agency services.
On the last legislative meeting day in December, the General Assembly will adjourn "sine die", without another scheduled day. At that moment, all pending legislation is extinguished, to be reintroduced in the next session.
House Speaker Bob Cupp (R-Lima) was unanimously re-elected to serve as speaker for the 134th General Assembly (GA), the House Republican Caucus announced Wednesday. The caucus also announced that Rep. Tim Ginter (R-Salem) will serve as speaker pro tempore; Rep. Bill Seitz (R-Cincinnati) will serve as majority floor leader; Rep. Rick Carfagna (R-Westerville) will serve as assistant majority floor leader; Rep. Don Jones (R-Freeport) will serve as majority whip; and Rep. Cindy Abrams (R-Harrison) will serve as assistant majority whip.
The Senate Republican Caucus unanimously elected Sen. Matt Huffman (R-Lima) as the chamber's president for the 134th General Assembly, the Senate GOP announced Tuesday. Sen. Jay Hottinger (R-Newark) will serve as president pro tempore; Sen. Kirk Schuring (R-Canton) will serve as majority floor leader; and Sen. Rob McColley (R-Napoleon) will serve as majority whip.
Payment Assurance Legislation (PAL)
As with other legislation, Senate Bill 136, the Payment Assurance Legislation for Architects, Landscape Architects, Engineers, and Surveyors, ended for lack of a committee vote to send it to the Senate Floor and then the House for consideration.
As we are aware of no opposition or concern, certainly we made progress to request re-introduction in January, 2021.
Interior Design Registration Legislation
Not having passed out of any committee, Interior Design legislation is dead for the remainder of this year.
Representative George Lang (R, West Chester) introduced House Bill 402, to create an optional Certificate for Interior Designers. Unlike prior versions, this legislation proposed an exception to the Architect's Seal Law for blueprints submitted to obtain a Building Permit. The bill defined "interior design" and "construction projects" to include certification of designs involving the commercial building and fire codes, for which interior designers are not trained nor tested.
Unlike prior bills, we successfully received opposition from the Ohio Building Officials Association, the Ohio Fire Chiefs Association, and the Ohio Mayor's Alliance. We hope that the national association will look to other states in 2021. But we are prepared in Ohio if reintroduced.
Next Election
The next Statewide election races start now, for the General Election of November, 2022 when the Offices of Governor on down will be on the ballot. Before that date, the legislature will have to re-draw the current "gerrymandered" legislative districts, as a result of a court finding the current map unconstitutional. The 2020 Census will dictate where changes will be made.