AIA Ohio Hosts Virtual Awards Program
In a year where everything is different, AIA Ohio presented its 2020 Awards Program in a way we never had before – virtually! On Sept. 26, AIA Ohio recognized 16 projects with design awards and nine individuals with honor awards. It was a fun, fast-paced zoom session where architects and design were truly celebrated.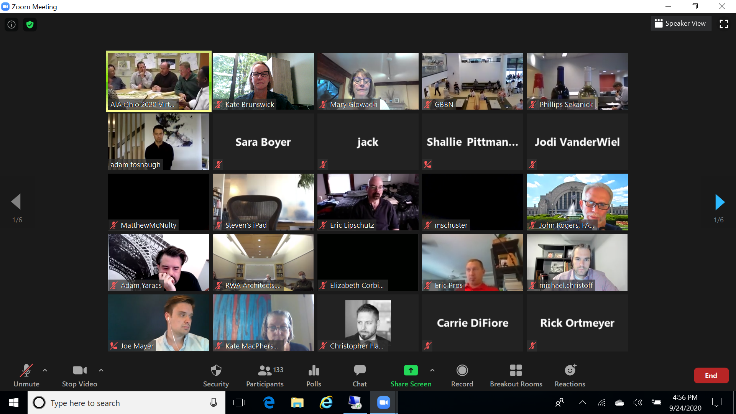 Click here to view the 2020 Design Award recipients. The AIA Ohio Design Awards Program promotes those projects that have distinguished themselves, through attention to high quality design, performance, and commitment to AIA's 10 principles of livable communities. These awards recognize some of the best of Ohio Architecture, and this year we recognized three honor awards, nine merit awards and four citation awards.
Click here to learn about the 2020 AIA Ohio Honor Award recipients. Honor Awards are given to individual members of AIA Ohio, and there are five categories: Gold Medal, Gold Medal Firm, Public Service, Mentor and new this year, Emerging Professional.