SB 49, AIA Ohio's Payment Assurance Legislation, was officially signed into law on July 1, 2021, in Governor DeWine's office at the Ohio Statehouse. First introduced as SB136 in 2019, the bill took two legislative sessions and a lot of work by AIA Ohio's Payment Assurance Committee together with lobbyist, Luther Liggett Jr., to make it to law.
AIA Ohio thanks Senators Jay Hottinger and Vernon Sykes for jointly sponsoring the bill. We are also thankful to our partners in promoting the importance of this issue, the Ohio Chapter of the American Society of Landscape Architects, the American Council of Engineering Companies of Ohio, and the Professional Land Surveyors of Ohio.
AIA Ohio has produced a document to instruct design professionals how to use this law to ensure payment for services provided. Click here to access these materials.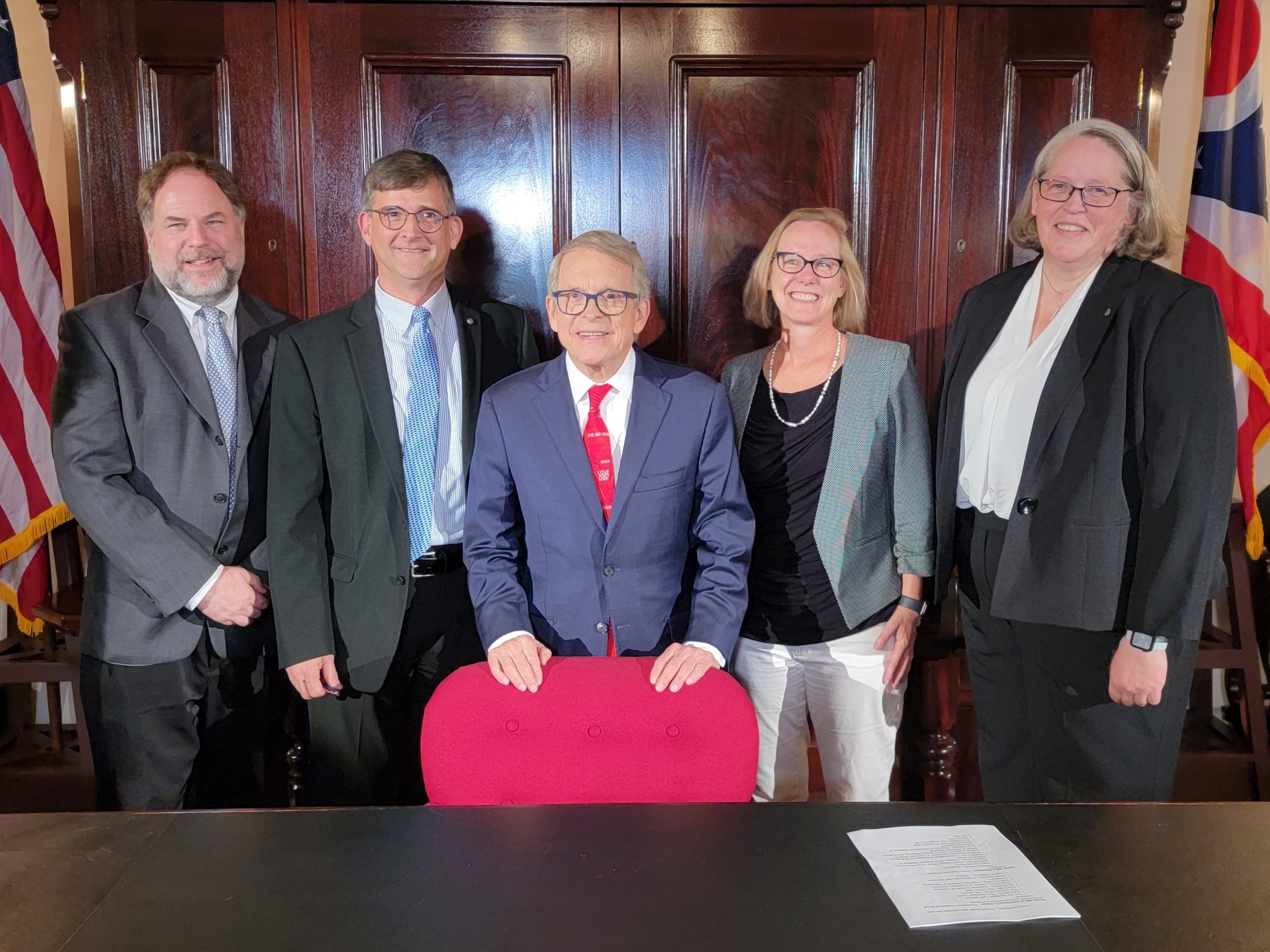 Pictured left to right: Chris Toddy, AIA, AIA Ohio Payment Assurance Committee Chair; Bruce Sekanick, FAIA, AIA Ohio Payment Assurance Committee; Governor Mike DeWine; Kate Brunswick, Hon. AIA, AIA Ohio Executive Vice President; Karen Planet, AIA, AIA Ohio President