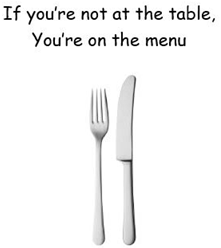 AIA Ohio members are invited to participate in Advocacy Day, taking place on Tuesday, March 7, in Columbus. This is AIA Ohio's signature advocacy event which offers every member the opportunity to directly impact the profession here in Ohio.
Attendees will hear from experts at AIA National who will offer an overview on legislative activity in other states and Ohio's connection with National on legislative issues. Invited state legislators and AIA Ohio lobbyist and Government Affairs Liaison Luther Liggett will round out the sessions before meetings with legislators. Together in small groups, members will meet with key legislators in both the House and Senate to outline AIA Ohio's position on several issues that have been identified by members as key to the advancement of the profession. A debriefing session has been found to be incredibly helpful for AIA Ohio follow up, and the reception that follows helps to further solidify relationships between AIA Ohio members and their legislators.
AIA Ohio's Advocacy Day is an opportunity for you to become fully engaged in AIA Ohio's advocacy efforts. Last year, attendees had this to say about the experience:
"I'm glad I came along because I was definitely the youngest architect in the room and we need to have more younger voices and women in the room. I also had fun!"
"This was my first one, and I'm glad I took part. I'm looking forward to next year and encouraging others to try it."
"The whole thing is a fascinating lesson on how (and why) to work with legislators."
The entire event is free to attend – but we need to know you are coming so that we can schedule meetings that will be meaningful for you. Click here to register for AIA Ohio Advocacy Day. Nervous to do it alone? Bring a friend! All members are encouraged to participate. Registration will close on Friday, Feb. 24, so don't delay!