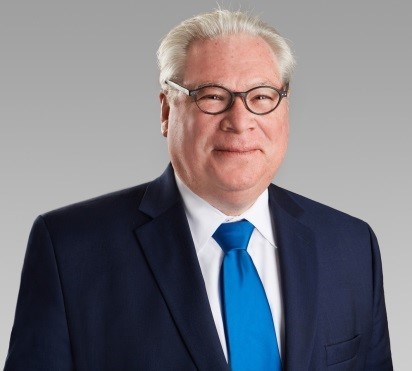 AIA Ohio Government Affairs Update
By Luther Liggett
The Ohio General Assembly is working actively to conclude its work by June 30, 2022, when the members will return to their districts to campaign for re-election in November. Still open is the drawing of legislative districts, rejected as unconstitutional three times (and soon likely a fourth time) by the Ohio Supreme Court. At a minimum, Ohio is facing two primaries, one on May 3rd for state races, and a later primary for Congressional seats.
Construction Funding. By Constitutional requirement, the General Assembly must pass a Capital Appropriation before June 30, 2022 for the next two fiscal years. This will cover State funding for K-12 Schools (administered by the Ohio Facilities Construction Commission), Colleges and Universities, as well as State Agency facilities.
The legislature has not introduced the bill yet, but is working behind the scenes to work out funding with interested parties. Non-codified language always is an issue, facing the Constitutional requirement of "single-subject" to avoid "log-rolling". These provisions typically are substantive law not passed in the open due to certain controversy.
The legislature unanimously passed HB 597, Capital Reappropriations, to re-spend funds not used in the prior biennium.
Building Code Obstacle. Senate Bill 9 passed, effective immediately, requiring reducing administrative rules in each state agency by 30%. Sponsored by Senator Robert McColley (R, Napoleon) and Christina Roegner (R, Hudson), the bill requires each agency to reduce administrative rules by 10% annually for three years. No agency can adopt new rules without maintaining the prior reduction, thus requiring a reduction of additional rules to enact a new one.
The Ohio Building Officials Association opposed the legislation, particularly interested in updated and uniform building codes. The Board of Building Standards does not believe that the substitution of an updated, multi-state code is affected, but only the Ohio variations, estimated to be about 3,000 exceptions.
The law provides an exemption mechanism by OBBS submitting a request through the Joint Committee on Agency Rule Review (JCARR), which may suffice.
Ephemeral Water Deregulation. State Representative Brett Hillyer (R, Dennison) introduced House Bill 175 to eliminate Ohio Environmental Protection Agency regulation of headwaters, in a nod to real estate developers who object to the cost of preserving wetlands.
A substitute bill passed the legislature, significantly moderating the effect, which awaits action by the Governor.
Out-of-State Architects Automatic Ohio License. House Bill 203 and Senate Bill 131 propose automatic Ohio licensure of any professional licensed in another state. Sponsored by Representative Jenna Powell (R, Arcanum) and Senators Christina Roegner and Robert McColley (same as SB 9 above), the sponsors believe that easier access to occupational licensing will create jobs in Ohio and help employers in recruiting.
The legislation does not create "reciprocity", which already is provided in Ohio law if the other state similarly recognizes Ohio's license. This legislation merely assists out-of-state individuals to avoid Ohio licensing requirements.
The House committee amended and passed the bill, awaiting floor action. The Senate also amended the bill, awaiting further action in committee.
Cooperative Purchasing. Senate Bill 260 and House Bill 275 would allow public consortia to purchase "construction services". The sponsor agreed to an exception for design professionals, retaining Qualifications-Based Selection.
This would alter construction bidding in public works in a significant way, eliminating transparency and open access across all agencies. Accordingly, the construction trade associations express strong opposition. Both bills remain in committee for now.
Indemnification Provisions. Senate Bill 56 would require public agency design professional contracts to equate indemnification to insurability, declaring over-broad indemnification to be void as a matter of public policy. AIA Ohio has expressed its support.
The bill has no opposition, but was hijacked for unrelated amendments. As a result, the bill languishes in a "conference committee", to work out changes behind closed doors.
Prompt Pay for Private Construction. House Bill 68 appears poised to pass the Senate, after passage in the House. With bipartisan sponsorship, the legislation requires an owner's payment to contractors 30 days after approved by the design professional. Similar law already applies to public construction, requiring "prompt pay interest" if not paid timely. When a private owner fails to pay timely, the entire project including subcontractors are left waiting.
Interior Design Registration Legislation. Not introduced in 2021 was Interior Design certification or licensure legislation. However, AIA National has amended its policy to allow state components to consider such changes and bills have since passed in Wisconsin, Illinois and North Carolina.
In the prior legislative session, AIA Ohio successfully recruited opposition from the Ohio Building Officials Association, the Ohio Fire Chiefs Association, and the Ohio Mayor's Alliance.
AIA Ohio will consider its approach based on renewed legislation as it becomes available for review.